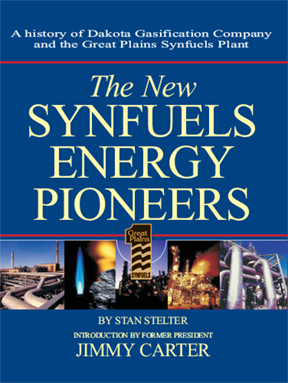 This 170-page book, complemented with an introduction by former President Jimmy Carter and many historical photos, details the vision, challenges and remarkable and unique successes of the Great Plains Synfuels Plant.
The Synfuels Plant was America's first commercial-scale coal gasification plant and at one time was the largest construction project in North America. Located near Beulah, ND, the plant was built in the 1980s as an alternative source of energy for the United States, which had a goal of moving away from dependence on foreign supplies of energy. Read the story of this technological wonder and what it's producing today.
Author Stan Stelter is a North Dakota resident and former newspaper reporter who also worked in communications for Basin Electric for 10 years. He now works as a freelance writer and communicator. The Great Plains Synfuels Plant is owned by Dakota Gasification Company, a subsidiary of Basin Electric.